"If you want to go quickly, go alone. If you want to go far, go together."
-African proverb
Go far
Build the next big thing.
Equip and empower yourself with the ultimate toolkit. Every dojo includes a self-hosted dashboard, domain, suite of apps, and more. On your own server.
Hey Admin! Check out some amazing building blocks and behold the dojo of your dreams!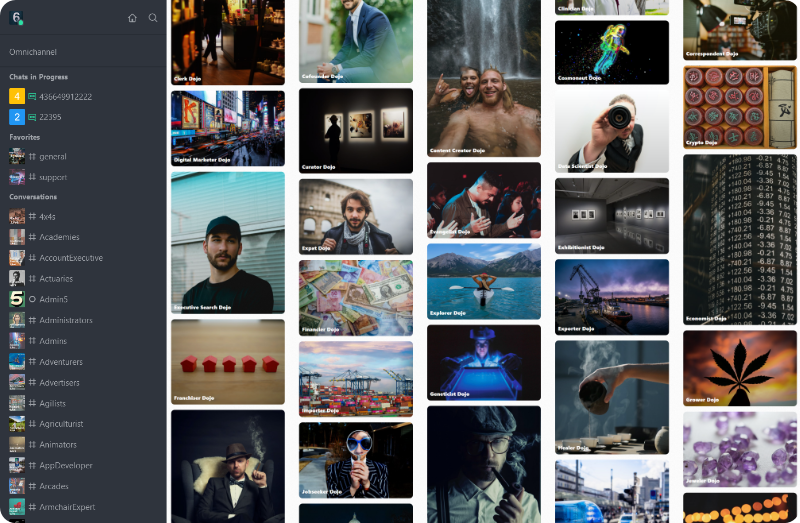 The open-source value-prop.
Reign in your technology and save money. Experiment and try new things. Maximize the value you get from the cloud by hosting your own server.
'Do' = the way. 'Jo' = the place.
Your place of practice. Where dreams are built and stars are born. Where you are the almighty Admin! Move in to a ready-built dojo or create your own.
Your server. You are in absolute control.
Proprietary software can be limiting and expensive. Get back to the basics by becoming self-sufficient with your technology. That's the Work Dojos way, our mission, and promise to you!
"The secret of getting ahead is getting started."
– Mark Twain
About Us
We support small business because we are a small business.
We started Work Dojos "in the garage." We too tip-toed into the world of open-source tech.
Build your own dojo for free. See what it's like to become Admin for as little as $8/mo.
Joe
My dojo has a dashboard, website, blog, chat app, family media server, password manager, all with space left over for more. There's a lot of horsepower under the hood in every dojo.
Emma
My dojo has a dashboard, website, blog, code-free database app that we use for company records, an automation app that we use for customer engagement, a virtual cafe for meetings, and a wiki for knowledge management.
Jay
My dojo has a website, blog, chat app, and the leading Twitter alternative called Mastodon.
Build a dojo
Browse dojos or create your own.
Hundreds of pre-built dojos that come with a smorgasbord of leading open-source apps customized to you and your profession. Or have it your way!